ClanTect Ltd
2021-04-15 13:57:58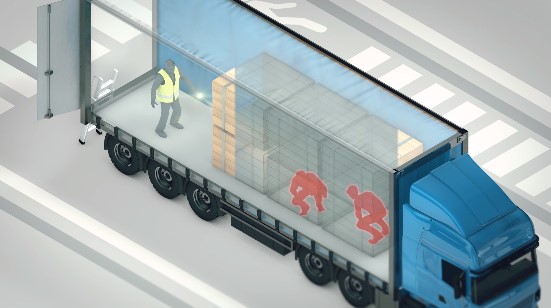 ClanTect and ePm bring next generation systems for the detection of Human Presence in vehicles to the UAE market
ClanTect and ePm have signed a partnership agreement for the sale and servicing of ClanTect's next generation Motion Detection systems (also referred to as 'Heartbeat' detection systems,) for the UAE.
ClanTect's systems are used to detect the hidden presence of people inside vehicles and are deployed within a wide range of organisations in the Border Security, Prisons and Critical Infrastructure markets. Customers include world leading organisations such as the UK Border Force and Frontex, the European Border and Coast Guard Agency and Her Majesty's Prison Service in the UK. Tens of thousands of clandestines and fugitives are detected by ClanTect each year, with hundreds of lives being saved.
ClanTect's systems are based on sound and vibration technology. Its ultra-sensitive sensors can detect even the faintest of movements, from anywhere within a vehicle.
The system is extremely fast (approx. 60 seconds for a vehicle search), it is very easy to use, the search process is fully automated, and, unlike X-Ray and some other technologies, it is completely safe for both the operator and for the stowaway. ClanTect's system is extremely accurate. It utilizes a unique 'blocking' capability which eliminates any nearby surrounding noise from outside of the vehicle.

With the launch of their 2nd generation systems, ClanTect provide smaller, more compact devices that are now fully wireless; making them easy to deploy in ad-hoc outdoor roadside locations even inn windy weather conditions.
Professor Steve Daley, MD, of ClanTect commented: "Our systems can enable the UAE authorities to meet some of today's most pressing security challenges, such as human trafficking, the protection of critical infrastructure and the security of custodial facilities." He went on to say "We have also ensured that our systems have been thoroughly tested to meet the challenging environmental conditions faced in the UAE."

Hadi R Omer, Director of Sales & Marketing at ePm said: "Here at ePm, we have been serving the needs of government and commercial customers since the 1980's, including the Ministry of Interior, Abu Dhabi Police, Dubai Police, UAE Armed Forces, Dubai Customs, and ADNOC. We feel that ClanTect's technology perfectly complements our existing portfolio of security products and offers tremendous operational capabilities for public and private sector organisations across the UAE."
---
For more information contact:
Institute of Sound and Vibration Research
University of Southampton
Southampton
SO17 1BJ
United Kingdom
Tel: +44 (0) 23 8055 0883