3DX-Ray Ltd
2019-12-03 09:36:55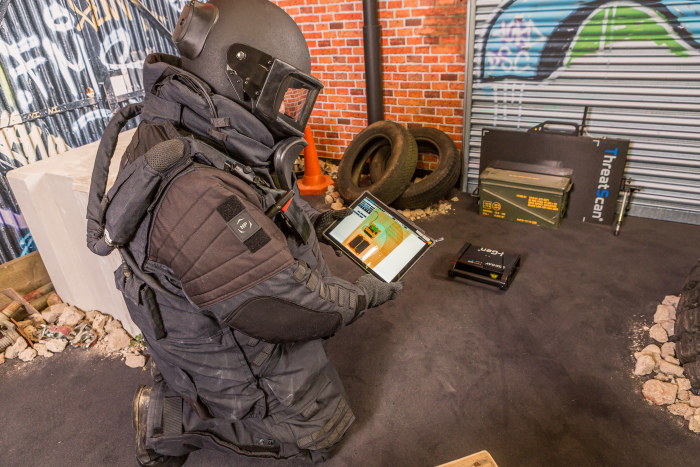 3DX-Ray team will be showing the portable ThreatScan®-LS1 x-ray scanning system and the AXIS 53 small package conveyor x-ray system at the International Security Expo 2019 at Olympia, London
You will be able to meet the team and learn about our portable ThreatScan®-LS1 and LS3 battery powered, x-ray scanning systems, which are powerful, lightweight and incredibly thin.
ThreatScan® allows bomb technicians to perform rapid and accurate threat assessment in a wide range of operational scenarios. Each system consists of a portable X-ray generator, a detection panel and an operator's workstation running the Company's market-leading image processing software, together with a customer-specific range of ancillary equipment.
ThreatScan® is lightweight, incredibly thin, has a large imaging area of 600 x 460mm, enabling bags and packages to be scanned in one scan. This system can penetrate up to 34mm steel at 120kV while producing high quality, sub-millimetre resolution images.
ThreatScan® can be used to inspect suspect bags and packages in mass transit areas, such as rail and bus stations, shopping malls, airports, stadia, and sports arenas as well as, general security inspection by first responders such as Police, Military and Private and Government Security agencies.
3DX-Ray will also be showing its AXIS 53 small package conveyor x-ray system, the smallest in our range of conveyor systems, aimed to be used in confined spaces where space is a premium but where a quality image and speed of process are still vital.
You will find us on stand J63.
---
For more information contact:
Sileby Road
Barrow Upon Soar
Leicestershire
LE12 8LD
United Kingdom
Tel: +44 01509 817400
Fax: +44 01509817401