WSi News
2019-10-03 14:45:17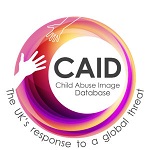 Cyan Forensics has announced that it has been contracted to deliver the new Fast Forensics Triage capability for CAID (The UK's Child Abuse Image Database), allowing forensic investigators to detect indecent images of children on a suspect's device in minutes
Ian Stevenson, Cyan Forensics' CEO, said: "We are delighted that the CAID team has chosen to adopt our technology to provide rapid digital forensic triage to UK policing.
"This is the result of work by many people and organisations, with a shared vision of combining the latest technologies and the CAID dataset, to best combat child sexual exploitation and abuse.
"We're looking forward to producing the first CAID Contraband Filter and assisting the CAID team in deploying Fast Forensics Triage to frontline policing."
The CAID database tracks millions of images of Child Sexual Abuse, and produces the 'CAID hashes' that are already used by UK police forces to triage and prioritise devices in investigations. Like the hashes, this new Fast Forensics Triage capability will be available to police forces currently using CAID.
Cyan Forensics is currently working with the CAID team on final testing, and preparing a Contraband Filter from the CAID database. (A Contraband Filter is the blacklist which tells our technology what to search for.) This will be updated regularly to ensure that the triage process can always find the latest material added to the National CAID Collection.
---
For more information contact: