World Security Report
2018-10-29 11:35:55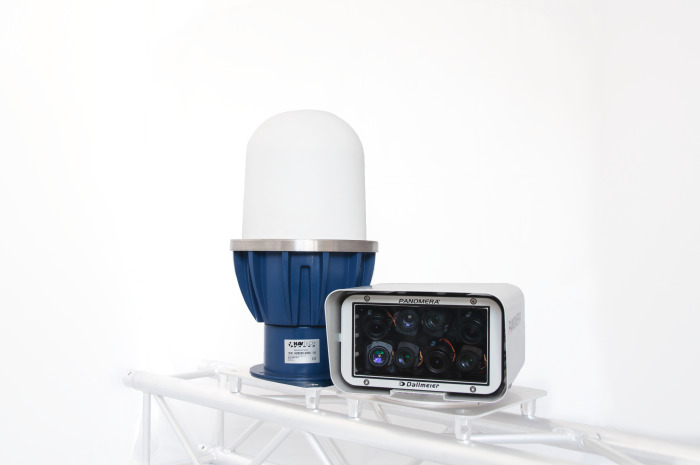 Navtech Radar introduces the new AdvanceGuard® integration with the Dallmeier Multifocal Sensor System Panomera®
Navtech Radar have announced an exciting integration with the Dallmeier Multifocal Sensor System Panomera®, combining high resolution radar technology with high definition video surveillance of very large sites such as airfields.
Connecting the two existing systems allows for long-range multiple target tracking across large sites, with high-definition video recording of the entire event. This enables for optimum response to any intrusion, as the exact location and movement of any intruders is continuously tracked inside and outside the perimeter. The radar remains fully functional in all weather and light conditions, a requirement crucial for complex and high-security sites.
AdvanceGuard offers complete situational awareness for areas where optimum security is essential. The system can be installed quickly and conveniently onto existing infrastructure, keeping cost of installation low. It has already been installed in over 30 airports worldwide, offering a tried and tested solution for these critical infrastructure sites. The demand for high quality security solutions has increased due to a recent rise in perimeter security breaches.
Traditional measures are often ineffective and limited to detection around the perimeter, therefore, failing to offer critical information needed to respond to an incident once it has occurred.
Navtech Radar's integration offers a cost-effective solution that can be entirely relied on and trusted by operators.

Phil Avery, Navtech Managing Director said: "We are thrilled about our latest integration with Dallmeier. The comprehensive security system provides threat detection from both vehicle and pedestrian intruders, inside and outside the perimeter.


"Connecting the Multifocal Sensor System Panomera® will allow increased operator knowledge of each event, and the highest detail resolution even at long distances, meaning intervention can be fast and accurate."
---
For more information contact: