Security & Counter Terror Expo
2018-03-06 10:23:51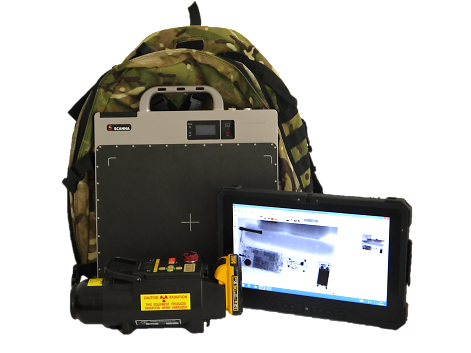 SCANNA Showcase their toughest, most intelligent, lightweight X-Ray System at SCTX 2018
SCANNA is a British manufacturer, specialising in high performance x-ray equipment for the detection of concealed weapons, narcotics and explosive devices.
Scanna will be on Stand H10, showcasing its new Scansilc EOD highly ruggedised, high definition portable x-ray systems, which have been developed with design input from security and bomb disposal professionals who demand the very best equipment to do their job.
Scansilc 2430 EOD is a must-see product which offers best-in-class 76 micron imaging with a highly rugged construction. With IP67 protection against dirt, mud and water ingress, Scansilc has also been impact and drop tested to provide reliability in the harshest of operational conditions making it ideal for special ops teams.
Unlike other flat panel a-Si x-ray imagers, Scansilc EOD systems do not require any bulky interface components, cables or connectors to do their job. Because Scansilc is an intelligent imaging panel, operators can control and fire the x-ray generator remotely from a safe distance with direct communications between the image panel, generator and laptops.
Understanding that x-ray users operate in a broad range of applications, Scansilc EOD is available with both C-SI screens for users that require superior high sensitivity images using low x-ray doses and Gadox coatings for users operating high voltage x-ray generators.
With its strong unibody design and unique control circuitry Scansilc EOD offers users in the security and defence fields, the toughest, most intelligent and highest resolution x-ray imaging system in the marketplace.
Scanna will also be demonstrating ScanX Scout, a portable x-ray system with flexible image plates, for examining objects from the size of a letter to the panel of a car and the Mini-Z backscatter x-ray system for revealing explosives, narcotics and other concealments in voids, vehicles, vessels and electronic devices.
---
For more information contact:
Olympia
London
United Kingdom