FEC HELIPORTS WORLDWIDE LTD
FEC Heliports is a division of Federal Equipment Company of Cincinnati, Ohio [FEC]. Founded in 1982 FEC began as a small replacement parts supplier of material handling equipment used by the US Army and Navy, US Coastguard and shipyards throughout the world. The company has grown to become a complete engineering and manufacturing company, recently winning a number of multi-million dollar contracts with Northrop Grumman to build and install FEC-designed weapons elevators for the next generation of aircraft carriers for the US Navy.
FEC's ongoing extensive military experience paved the way for expansion into the commercial market and in 1996 led to the creation of FEC Heliports which is now the helipad and helideck manufacturer of choice in the United States of America, Canada and South America.
FEC Heliports Worldwide Limited is a company registered in England and is FEC Heliports international marketing partner, formed in 2007 to market FEC Heliports products and services internationally. Since 2007 the companies have successfully completed the design and construction of several major trauma centre hospital rooftop helipads in Europe, and hospital and commercial rooftop helipads in the United Arab Emirates. The companies also jointly undertake the design and construction of offshore oil and gas installation helideck projects for international clients in Europe the Middle and Far East and Australasia.
DESIGN TEAM EXPERIENCE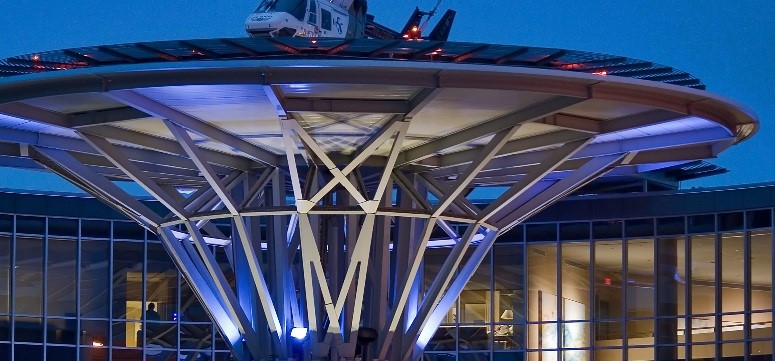 Since 1996 FEC Heliports has designed, manufactured and installed more than 300 elevated rooftop, semi-elevated and ground bearing helipads together with numerous offshore lightweight aluminium helidecks throughout the world. FEC Heliports has an extensive in-house staff of structural engineers, experienced heliport designers and consultants and a complete team of fabricators and installers. The company is staffed to handle multiple heliport projects simultaneously whilst still giving each one the first class attention it deserves.
A BETTER PRODUCT
FEC Heliports' engineering department has spent 19 years perfecting HELISLAT, its preferred elevated onshore heliport surface decking. With a significant number of elevated heliport installations in the USA and abroad, FEC Heliports' HELISLAT design has been consistently proved to be dependable and maintenance free in use.
FEC Heliports has successfully completed installations in most climatic and geotechnical conditions and completed the design and construction of several rooftop hospital helipads in California and Minnesota which are in areas susceptible to earthquakes.
FEC Heliports design engineers have also kept pace with progress in offshore helideck design with the development of the company's FIRESLAT fire retardant helideck system, which is combined with a pop-up AFFF or seawater Deck Integrated Firefighting System [DIFFS] to provide a fully fire retardant helideck.
FEC Heliports has over 7,000 square metres of production facility which allows it to design, build and quality control all of its heliport material, fabrication and equipment before delivery to customers. This includes not only the heliport landing surface decking and safety netting, but also the aviation lighting, deck integrated fire suppression and snow-melting equipment, most of which is manufactured in-house. FEC Heliports also designs and builds its own heliport and helideck support structures, access stairs and walkways in either steel or aluminium and its facilities allow the pre-assembly of each helipad when necessary to ensure proper fitting once FEC installers get to the jobsite.
REGULATORY COMPLIANCE
Extreme care is taken by FEC Heliports to design its heliports and helidecks to comply with all relevant national and internationally recognized recommended standards, codes and best practice, including those of International Civil Aviation Organisation [ICAO] Annex 14 – The Heliport Manual, the US Federal Aviation Authority [FAA], UK Civil Aviation Authority [CAP 437] and other less widely adopted international recommended standards.
In addition the company has extensive regard to the requirements of any relevant Health Ministry, District Heath Board, Hospital Trauma Teams, Helicopter EMS providers and local authorities in the development of its heliport designs.
ADDED VALUE
FEC Heliports brings its unique experience of designing and constructing light weight helipads to tight budgets to all its customers and their construction consultant teams. The company's preliminary evaluation of a customer's heliport or helideck often reveals a number of alternative potential strategies and opportunities to improve construction proposals in order to ensure better fitness for purpose and economy.
The company is we believe unique in the heliport world being a 'one stop shop'. FEC Heliports designs and manufactures most of the material and equipment incorporated into its heliports, including its own ranges of ICAO and CAP 437 compliant LED based low voltage aviation lighting, fire suppression systems, wind-cones and other relevant materials including rescue equipment, crash boxes, UPS etc.
FEC Heliports expects to coordinate closely with a customer's consultant team to assist them in what is often an unfamiliar field.
Over the last 40 years helicopter usage on and offshore has grown and with it the design and construction of safe landing pads from which to operate. During this time the FAA, API, ICAO, CAP 437 and helicopter operators have all developed an extensive set of design criteria with emphasis on safety. During the past 19 years, FEC Heliports has grown along with the industry and has taken a leading role in developing many of the current recommended standards.
FEC Heliports has designed and installed many shipboard and offshore helipads, their lightweight aluminium helipads being an excellent choice for the type of extreme weather conditions these helipads incur.
The aluminium heliport is changing the way that heliports are perceived, where they can be used, and installed. The lightweight, durable, low maintenance heliport together with the experience of FEC's designers and engineers continues to broaden the options available.
HELIPORT PRODUCTS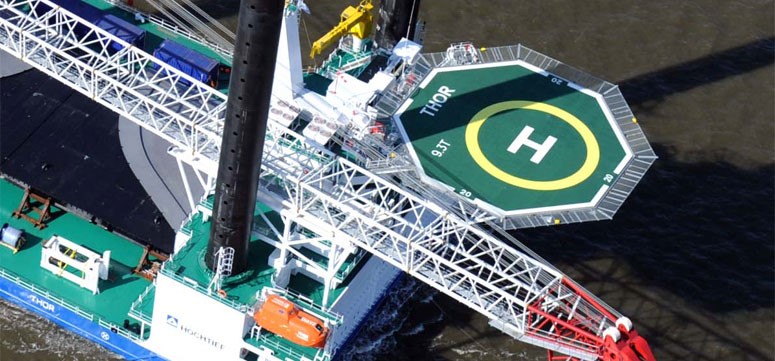 ELEVATED AND SEMI-ELEVATED HELIPADS - HELISLAT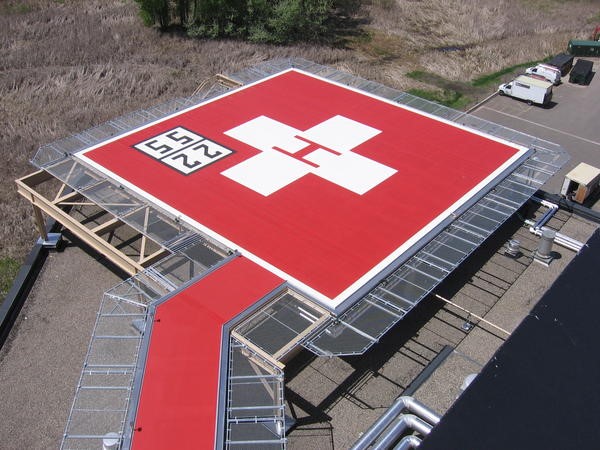 FEC Heliports HELISLAT is a pre-engineered, extruded fully interlocking aluminium helipad decking system produced in 6000 series aluminium. The extrusion incorporates an internal snow melting cavity and support tray and is normally supported by a steel or aluminium structure designed for the purpose. The snow-melt cavity enables the efficient transfer of heat to the helipad surface via heating tubes where necessary, even in the harshest environment. HELISLAT can be extruded in lengths of up to 20 metres and its unique tongue and groove design is capable of supporting most helicopters currently in use today including most SAR aircraft. Extruded with a non-slip ribbed profile surface Helislat is usually coated with a non-slip paint to reduce glare and provide additional slip resistance and all weather safety. HELISLAT is more versatile than concrete, is faster to construct and is low maintenance, lightweight and robust.
OFFSHORE HELIDECKS - FIRESLAT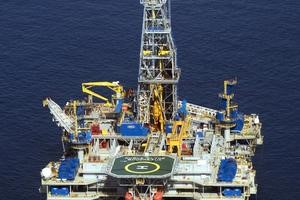 This development of HELISLAT profile introduces a fire retardant self-extinguishing helideck surface which, when combined with a DIFFS enables operators to use seawater as rather than AFFF as the firefighting medium. FIRESLAT is a modified HELISLAT profile that drains spilt burning fuel through the surface into a sealed void containing a special extinguishing medium. Extinguished fuel is drained off by sealed guttering and collected for disposal later.
GROUND BASED HELIPORTS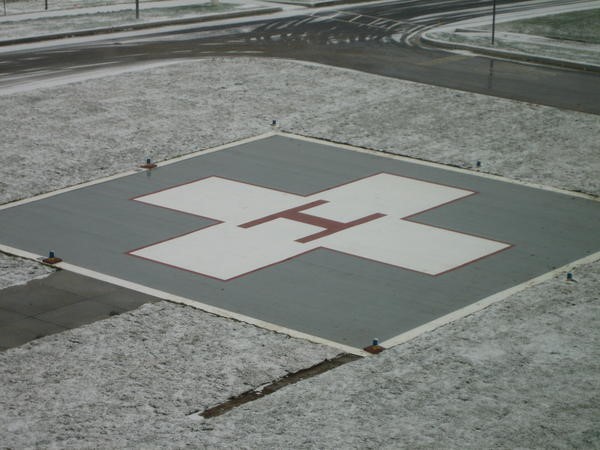 HELOMAT
FEC Heliports HELOMAT is a robust, lightweight, safe and permanently portable heliport surface material. Manufactured from high quality pre-engineered marine aluminium 38mm thick x 305mm wide, HELOMAT can be extruded in lengths of up to 14metres. Its fully interlocking design will support helicopters in excess of 11.25 tonnes gross weight. HELOMAT is specifically designed for ground or retrofit applications and is ideal for replacing damaged concrete landing areas as the material can be laid directly over an old helipad, or directly onto grass or other relatively flat but otherwise unprepared areas. HELOMAT is lightweight at 29kg/sq.m, highly durable and can be personalised in company colours or logos.
PORTAPAD
FEC Heliports PORTAPAD is the ultimate lightweight portable helicopter landing area platform in a box and has multiple applications from special events to forest fire fighting, search and rescue. It comprises a square extruded 6000 series marine grade aluminium deck supported by beams, with nine adjustable legs to counter uneven ground. All fastenings are stainless steel for maximum resistance to corrosion. The PORTAPAD helideck employs a series of short structural beams and a modified version of HELISLAT to support the helicopter and provide a raised non-slip landing area. PORTAPAD can be painted or sign-written for promotional purposes.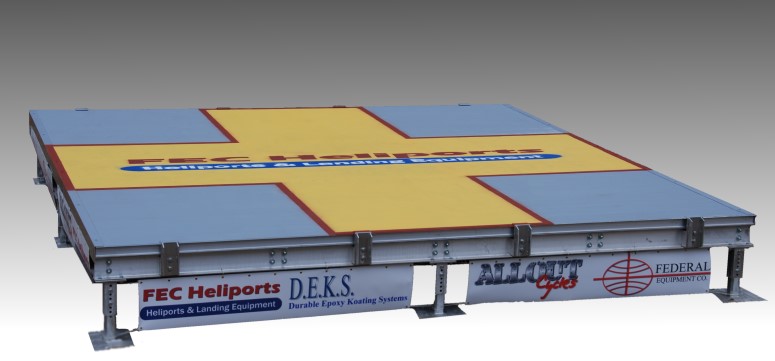 ANCILLARY EQUIPMENT
Heliport Aviation and flood lighting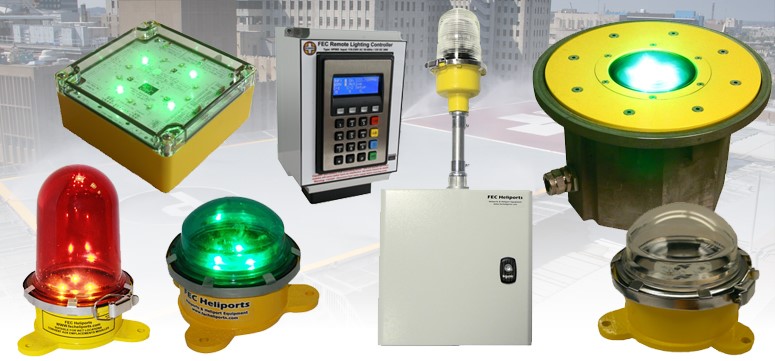 FEC Heliports' aviation lights are used on heliports throughout the world. The in-house design and manufacture of all of FEC Heliport lighting products meets FAA, ICAO and other international heliport recommendations. A complete line including LED based perimeter lights, obstruction lights, floodlights, beacons and lighted wind cones are available.
To view the full range of lighting products: http://www.heliportsequipment.com/heliport-lighting/
HELIPORT EQUIPMENT
FEC Heliports supplies a full range of heliport equipment, including replacement Safety Netting, crash and rescue recovery, wind cones and remote pilot operated control systems. To view the full range of Heliport Equipment:
http://fecheliports.com/catalog/heliport-equipment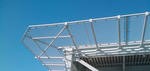 FEC Heliports standard Safety Netting design is made from structural tubing and 25mm 9-gauge interlocking fence netting. It is designed to meet or exceed the ICAO and CAP 437 drop-test capacity. The safety netting protrudes 1.7m overall from the edge of the helicopter landing area but does not rise above the land area surface. Steel components are either powder coated or galvanized for maximum protection in all weather conditions.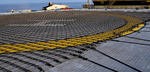 To view the full range of Offshore and Rescue Equipment: http://fecheliports.com/catalog/offshore-and-rescue-equipment

To see the full range of New Products: http://fecheliports.com/catalog/new-products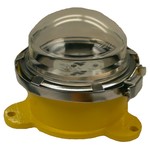 To see the full range of Night Vision Goggle Compatible Equipment: http://fecheliports.com/catalog/nvg-compatible-led-lighting

To see the full range of Battery & Solar Powered Lighting: http://fecheliports.com/catalog/battery-solar-powered-lighting
FEC HELIPORTS WORLDWIDE LTD January 2016