Denel (Pty) Ltd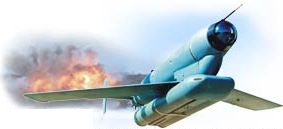 Unmanned Aerial Vehicles (UAVs)

Aerospace Engineering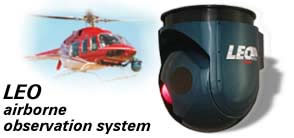 Aerospace Systems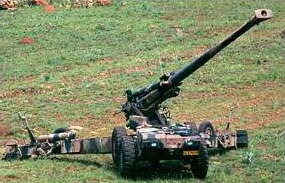 Large Calibre Ammunition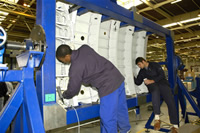 Airframe Manufacturing
Denel Group
DENEL GROUP OF SOUTH AFRICA Although state-owned, Denel was registered under the South African Companies Act, and operates as a profit-driven company with the State as sole shareholder.
The defence and aerospace business is divided into two key business groups.
Aerospace Group
Denel Aerospace Systems
Systems development, production and support for Rooivalk combat helicopter, missiles and guided weapons systems, unmanned aerial vehicles (UAVs) and ground-based air defence systems (GBADS).
For more information click here
Denel Optronics
Design, development, manufacture, integration and support of a select range of high-tech products in the laser and electro-optical field, inertial components and visionic subsystems, including laser rangefinders, target acquisition systems, submarine periscopes, stabilised observation and surveillance systems and helmet mounted sighting and tracking systems.
For more information click here
Denel Aviation
Denel's aerostructure activities are focused on airframe structural and system design, as well as the design, manufacture, assembly and integration of subsystems, aircraft detail components, aerostructures and weapon systems. This business is the sole supplier of certain airplane parts for Boeing and produces structural parts for the Gripen jet fighter and Hawk lead-in fighter trainer for which it also undertakes final assembly. As part of Denel's industrial partnership with Airbus, this business undertakes design engineering, stress analysis, industrialization and manufacture of the A400M top shell and wing to fuselage fairing.
Denel Aviation participates in the Agusta A109LUH programme by manufacturing and assembling the helicopter at its Kempton Park facilities, adjacent to Johannesburg International Airport.
The Engineering group specialises in avionics systems engineering, software development, electrical system design and analysis, as well as ground and full flight-testing.
For more information click here
Overberg Test Range (OTB)
Denel's multi-purpose airborne weapons, missile and aircraft testing range in the Western Cape regularly undertakes in-flight systems performance measurement tests for local and international clients.
For more information click here
Land Systems Group
Denel Land Systems (DLS) - Comprising the merged operations of LIW and Vektor divisions, this unit's core competencies include the design, development, assembly and support of weapon systems and a spectrum of advanced turrets for artillery, armour, infantry and naval applications.
For more information click here
Munitions grouping
In line with the refocusing of Denel's businesses, a consolidated Munitions Group has been formed out of the erstwhile Land Systems Grouping. A single entity, comprising of the explosives manufacturing plants of the following major business units is envisaged:
Denel Land Systems (DLS) Western Cape (formerly Somchem and Swartklip)
Large Calibre Ammunition (formerly Naschem, based at Boskop outside Potchefstroom)
Small Calibre Ammunition (formerly PMP in the west of Pretoria)
Large Calibre Ammunition - the amalgamated operations of La Forge and Naschem include the design, development, manufacture and supply of large calibre ammunition products, military detonators and in-country erection of explosives plants.
For more information click here
Explosives and Pyrotechnic Ammunition - the combined businesses of Somchem and Swartklip Products, specialising in solid fuel propulsion systems for artillery, tactical rockets and missiles, warhead subsystems, propellants for small calibre ammunition and power cartridges and also civilian and military applications of energetic material. It is also a supplier of pyrotechnic and high explosive products for military, law enforcement and commercial use.
For more information click here
Small / medium Calibre Ammunition - formerly known as PMP, the Pretoria West based ammunition factory produces consumables for small military and commercial arms, medium calibre ammunition for rapid fire cannons, aircraft and air defence guns. It also manufactures ammunition primers, boosters and detonators. Industrial products include mining detonators, aircraft escape systems and cutting charges.
For more information click here
Mine Action - Mechem is an acknowledged world leader in cost-effective humanitarian mine action services, including landmine removal, mine-clearing equipment, mine awareness training, victim assistance and mine stockpile destruction, as well as mine-protected vehicle (MPV) platforms.